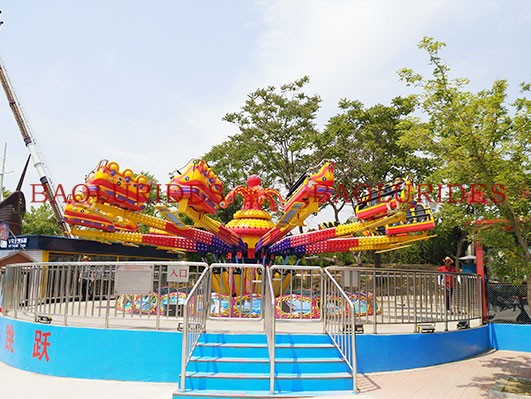 Music Rotating
Music Rotating Bounce Wave is one of the most thrill rides for young people between the ages 12~40. This amusement ride is especially attractive for its big jump and rotation movement with music together.
chat online
Music Rotating Bounce Wave is composed of a rotating center and some lifting arms activated by the air cylinder. The excellent effect of "jumping" is mainly on account of its special pneumatic system. The ride will rotate, do up-and-down movement around the center by the controlled process.
Passengers can experience the continuous changes of their perspectives and the accelerating excitement.
MUSIC ROTATING BOUNCE WAVE
Model:

BL-0026

Item

Music Rotating Bounce Wave

Code

BL-0026

Area

15m*15m

Disc Diameter

Φ13m

Height

5.5m

Rated passenger

36P (12Arms)

Power

80KW

Voltage

AC380V